Coronavirus updates and resources
We have created this page as a reference for you and your family as we flatten the curve of the coronavirus pandemic.
Re-visit this page as it is updated regularly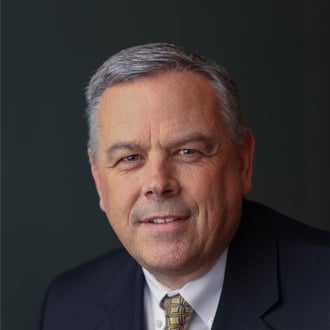 Steve Morrison
President & Chief Executive Officer
As the global community continues to grapple with COVID-19 (coronavirus) and its far-reaching implications, EMI Health continues to take measures to protect the health of our employees and their families, the partners we serve, and the members we insure.
Our Employees
As we follow the guidance from the CDC and local leaders, we have nearly all employees working from home. We are facilitating our employees with the necessary equipment for these efforts.
Effective immediately, we are prohibiting all business travel outside of the employees' home states until further notice.
Our Members and Partners
EMI Health will waive member co-pays, deductibles, and other cost sharing for Coronavirus (COVID-19) testing as recommended by a physician and administered by an accredited laboratory or medical facility.
EMI Health has also decided to waive member co-pays, deductibles, and other cost sharing for treatment related to an active COVID-19 infection between April 1, 2020 – September 30, 2021. Costs will be covered at 100% up to the plan's Maximum Allowable Charges. This does not apply to Minimum Essential Coverage (MEC) plans. Ongoing treatment due to complications of COVID-19 are subject to the normal plan benefits.
Our customer service department will be fully staffed and available to assist with member questions, even as we transition all of them to be working from home.
Continue to use the same customer service phone number: 1-800-662-5851 or you can use the email address: cs@emihealth.com.
Business operations will continue uninterrupted. It is possible that call wait times may be slightly longer or that some functions may be limited or modified. Rest assured that we will continue to serve your health coverage needs.
Our Community
We encourage you to make every effort to reduce the risk of contracting COVID-19 by following the recommendations of the CDC:
Stay at home if you are sick, and restrict contact with other people or pets in your home.
Cover your cough or sneeze with a tissue, and throw the tissue in the trash.
Wash your hands often with soap and water for at least 20 seconds. Use an alcohol-based hand sanitizer that contains at least 60 percent alcohol if soap and water are not available.
Avoid touching your eyes, nose, and mouth with unwashed hands.
Avoid close contact with people who are sick.
Clean and disinfect frequently-touched objects and surfaces.
Wear a mask in public.
Get vaccinated against COVID-19.
What to do if you suspect you have COVID-19:
Stay home and physically separate yourself from other people and animals.
See if you meet these CDC requirements
Are you experiencing flu-like symptoms (mild to severe respiratory illness with fever, cough, and/or difficulty breathing)?
Have you been in close contact with a known COVID-19 positive case?
Have you recently traveled to an area with ongoing virus spread?
If you answered YES to two of those conditions, call an in-network healthcare provider (Telemed applies here) and tell them your symptoms.
Your healthcare professional will work with the state health department to determine if you need to be tested for COVID-19.
If you do need to be tested as ordered by a physician, EMI Health will waive co-pays and deductibles and cover the cost of the test at an accredited facility.
Again, I want to thank you for your cooperation as we do our part to comply with the guidance surrounding COVID-19. We will get through this together and we will do everything we can to minimize the impact and return to normal as soon as possible. Thank you for all you do!